ECU / PCM REPROGRAMMING + FLASHING
Many 2008 or higher vehicles require ECU / PCM programmingthrough SAR J2534 (also called "flashing") to work once the transmission is replaced with either a used or remanufactured model. "SAE J2534" is a standard for communications between a computer and a vehicle and regulations require auto manufacturers to provide service to auto repair shops and vehicle owners.
At Engine and Transmission Center, we have the equipment on site to reflash your vehicle's computer. We perform flashing services for vehicle owners, local car dealerships, repair shops and our customers.
Call either of our locations at 727-645-2686 (Clearwater) or 813-466-0881 (Tampa) for a flash estimate or click here to get an estimate now.
Need an estimate for your repair? Click here to get an estimate now.
2 Florida Locations to Serve You Better
Tampa, Florida
Hillsborough County: (813) 466-0881
5128 W. Idlewild. Ave, Tampa, FL 33634
Clearwater, Florida
Pinellas County: (727) 645-2686
10871 49th St. N., Clearwater, FL 33762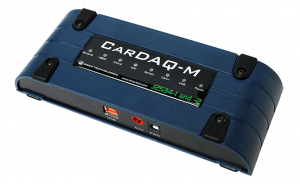 Complimentary Uber or Lyft Ride
Need a ride back to home or work after dropping off your vehicle? We offer a complimentary Uber or Lyft ride back, with repairs.
Uber or Lyft driver? We can perform vehicle inspections to make sure your vehicle is in top shape.

In-House Towing
We have our own tow truck to help you out anywhere in the Tampa Bay area. We can also deliver your car back for a small fee. Schedule a tow now using our Tow Now system.
Fleet and Wholesale Accounts
We service Fleet and Wholesale car dealership accounts within the state of Florida with transmission rebuilding and engine replacement. We also have in-house ECU/PCM programming/reflashing capabilities. Call for more details.
Engine and Transmission Center is the only transmission service and repair shop you'll ever need.